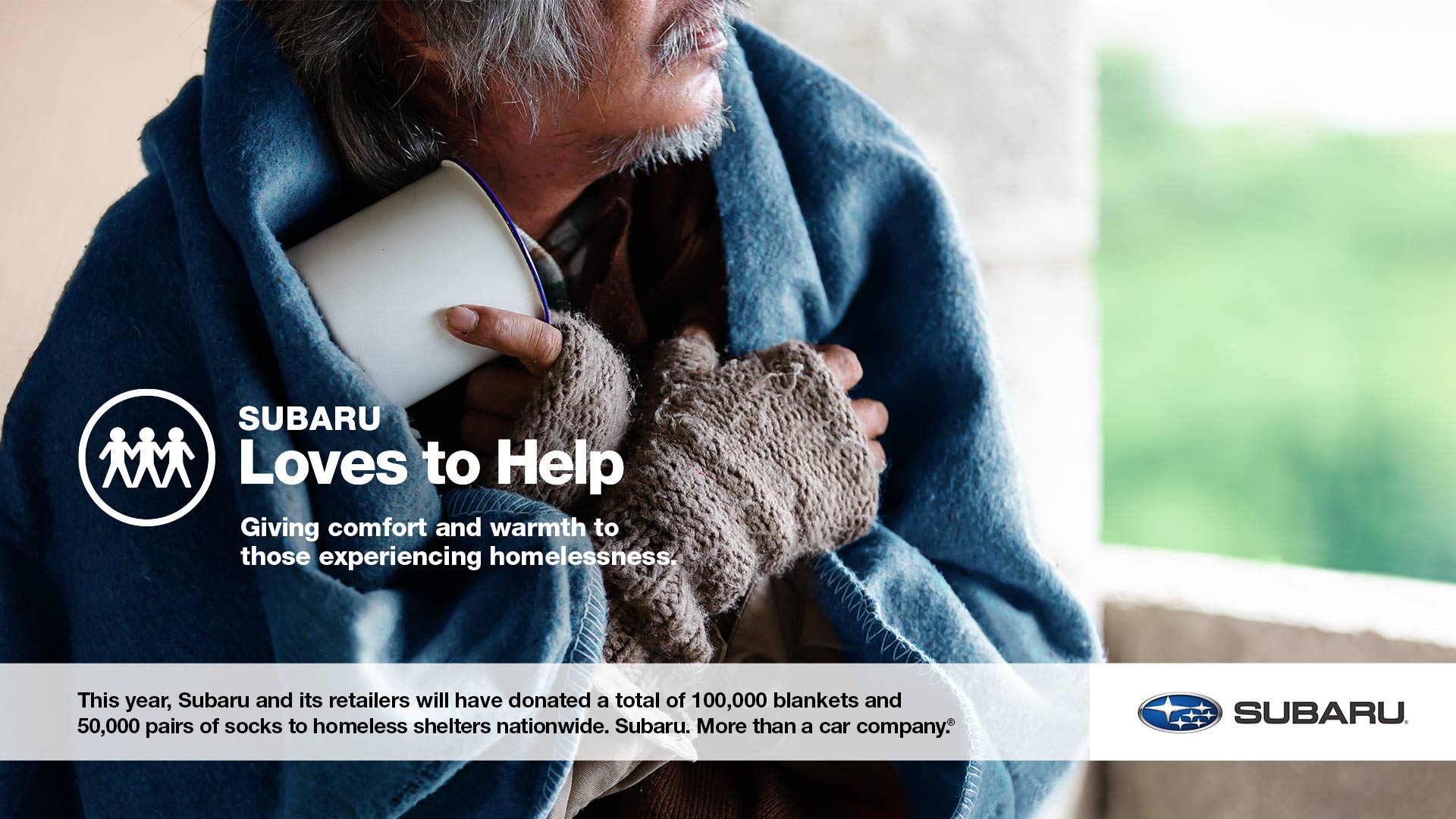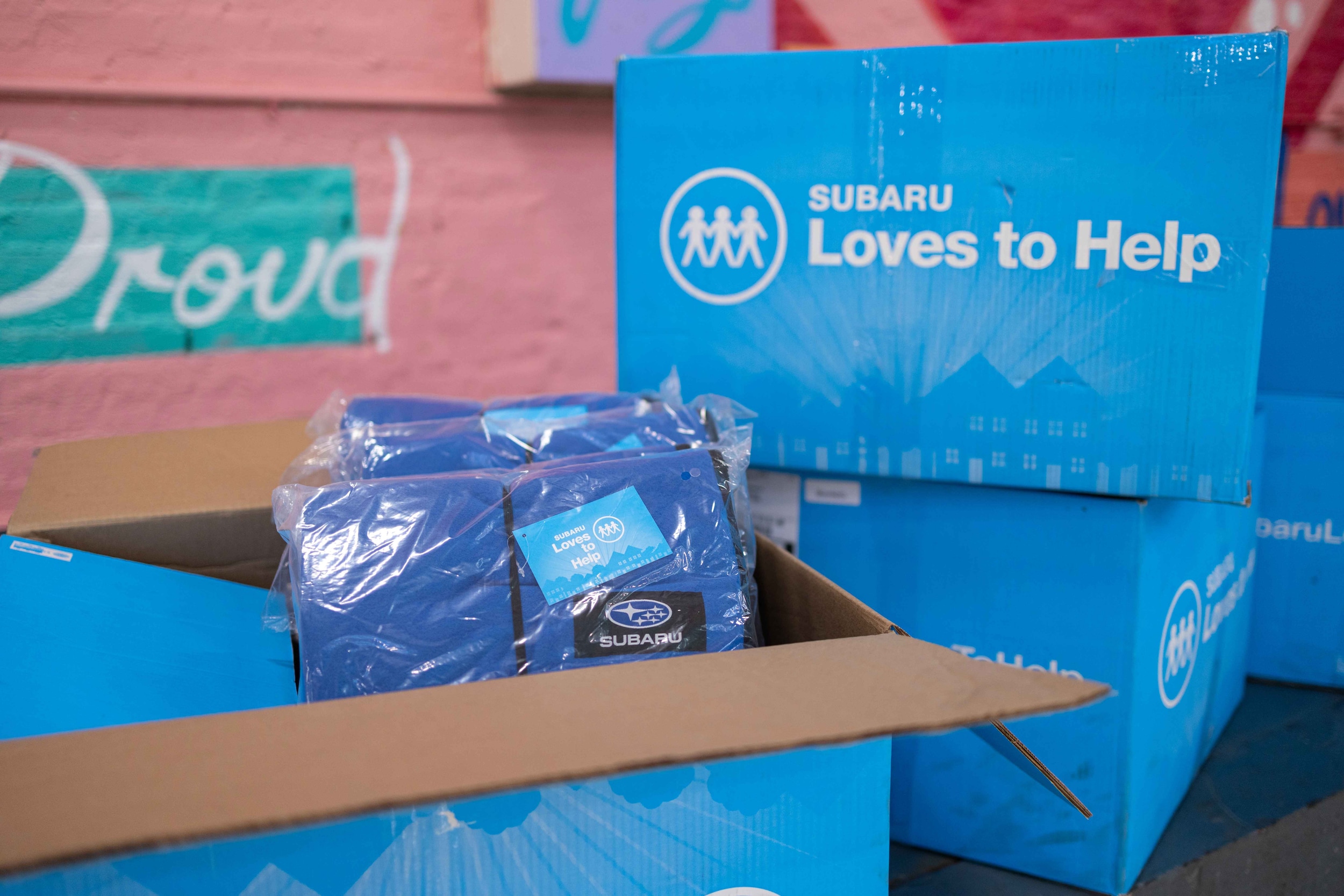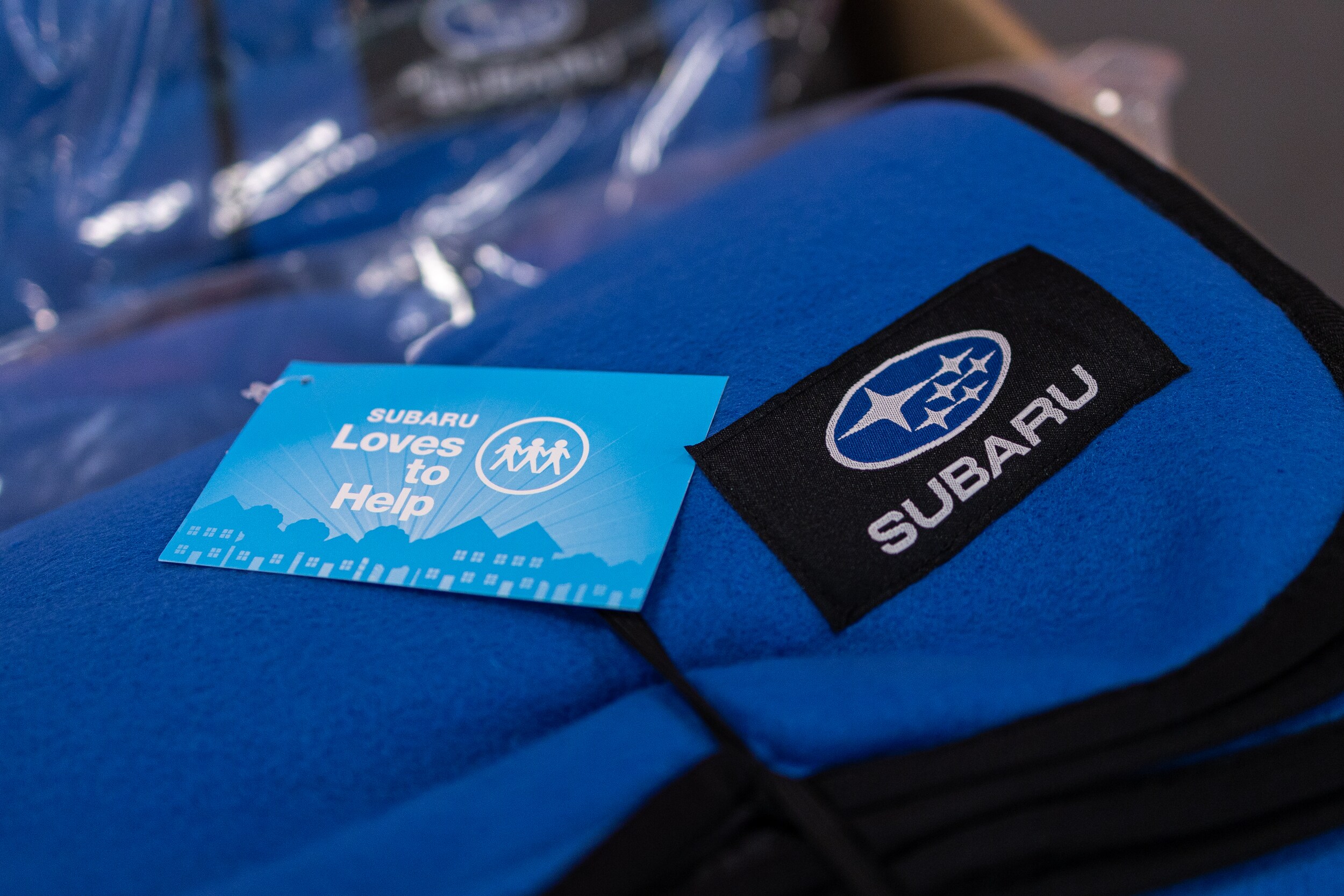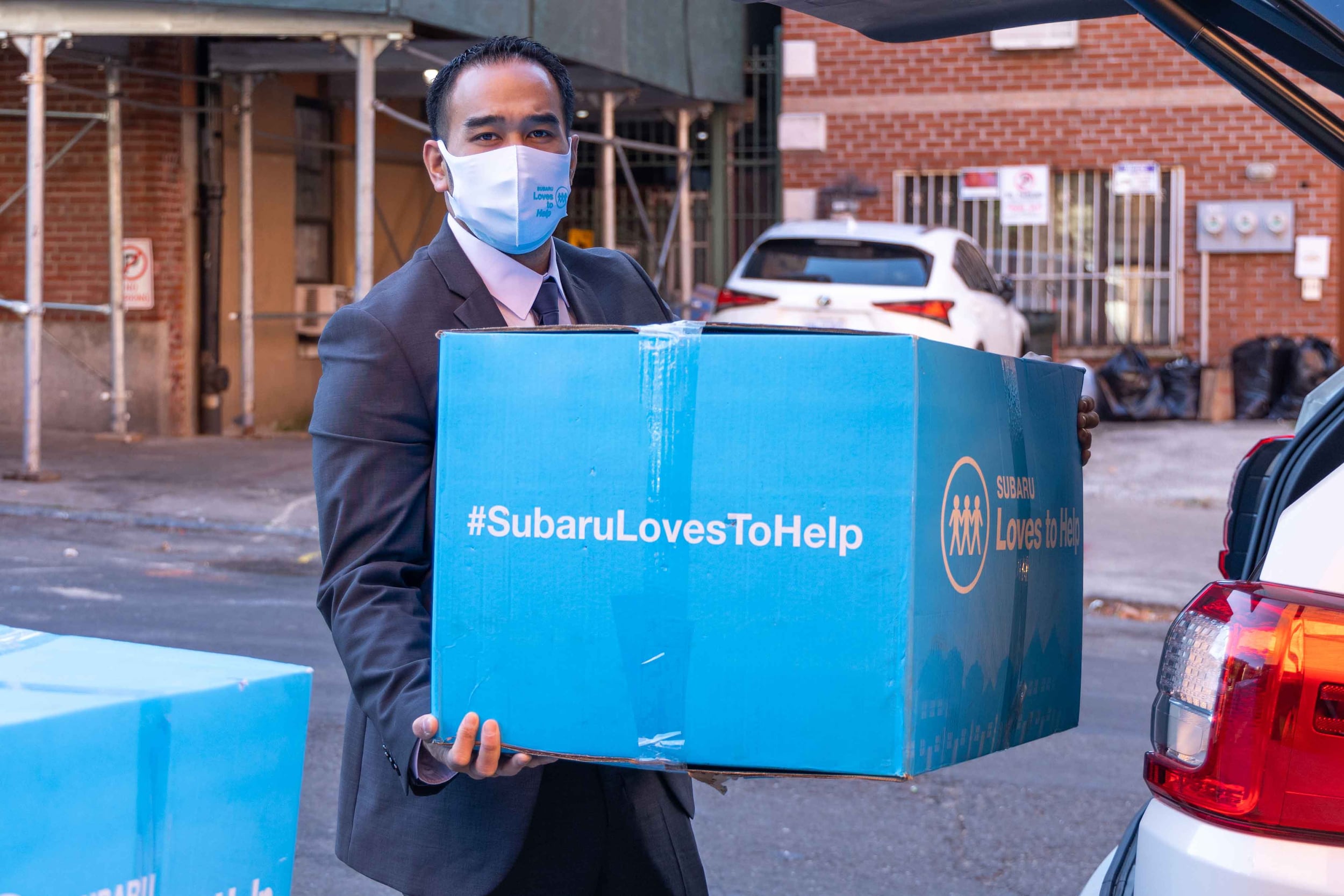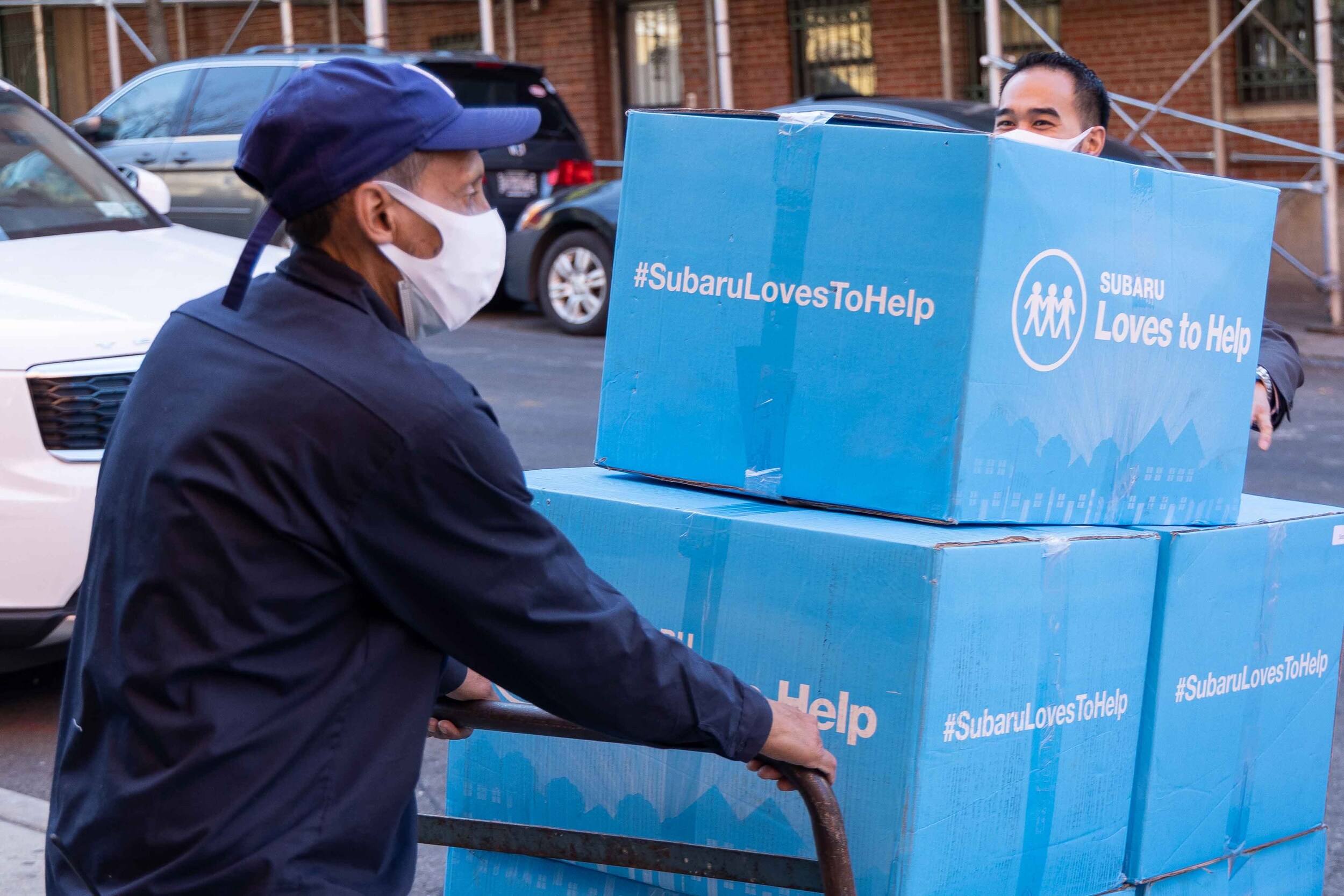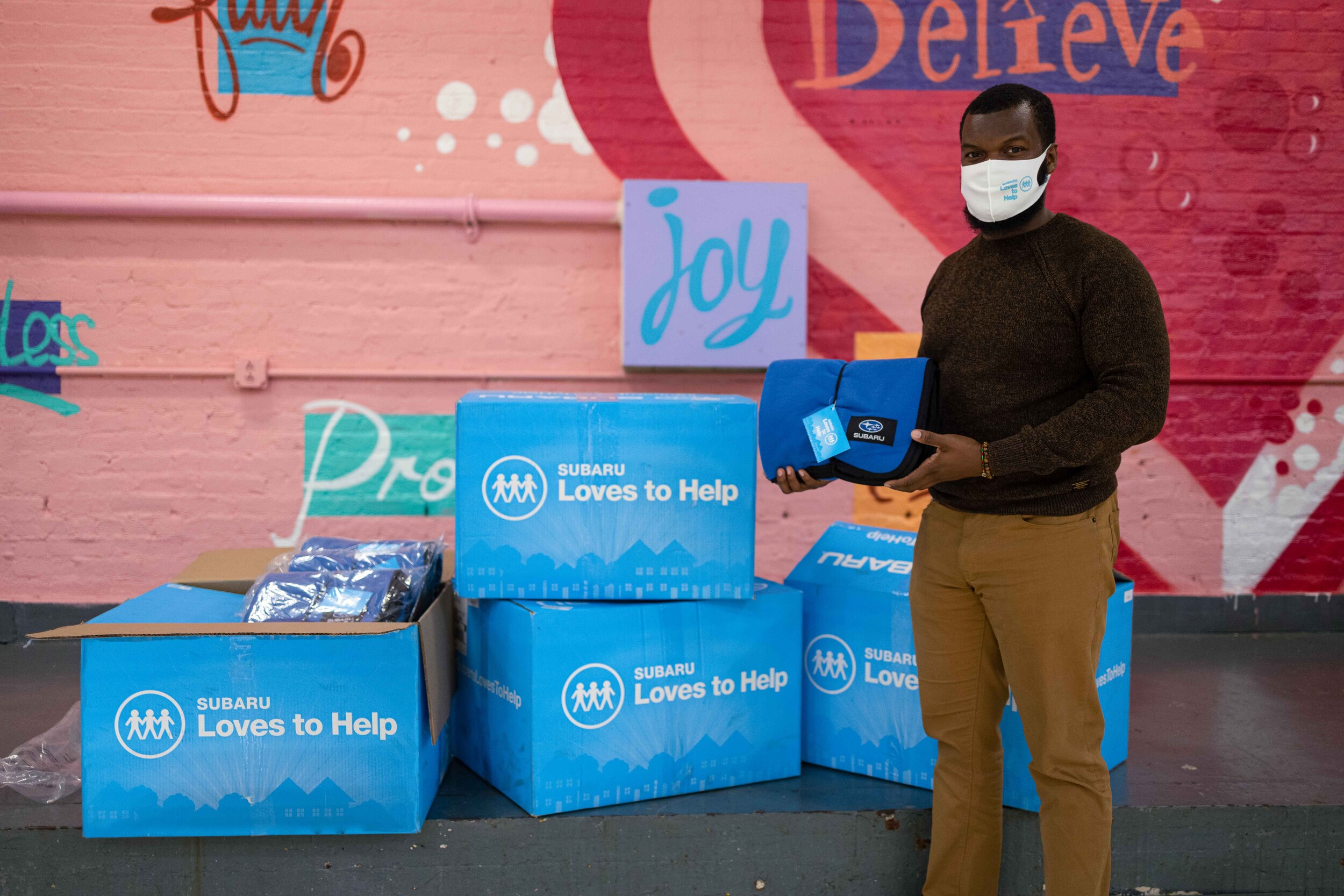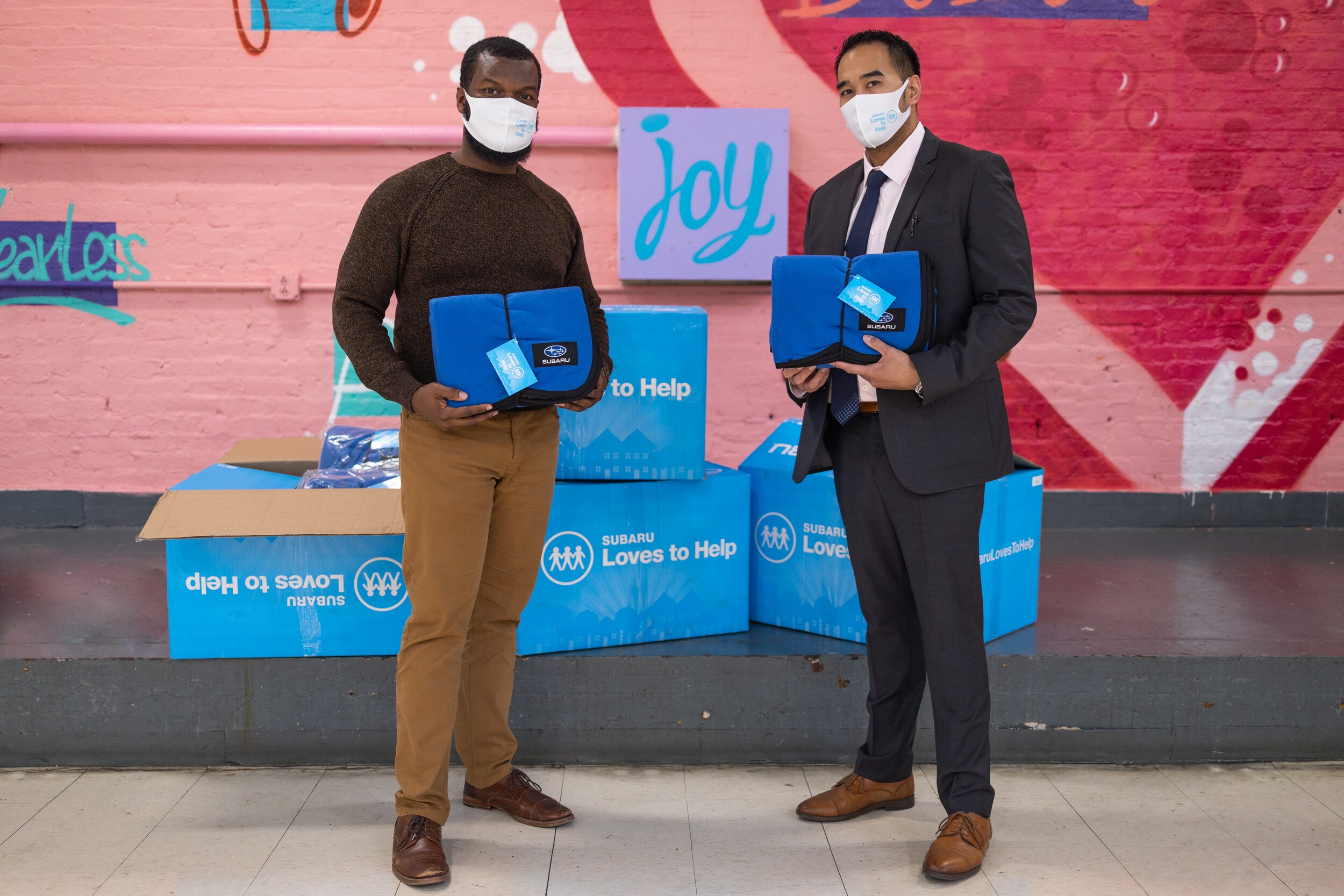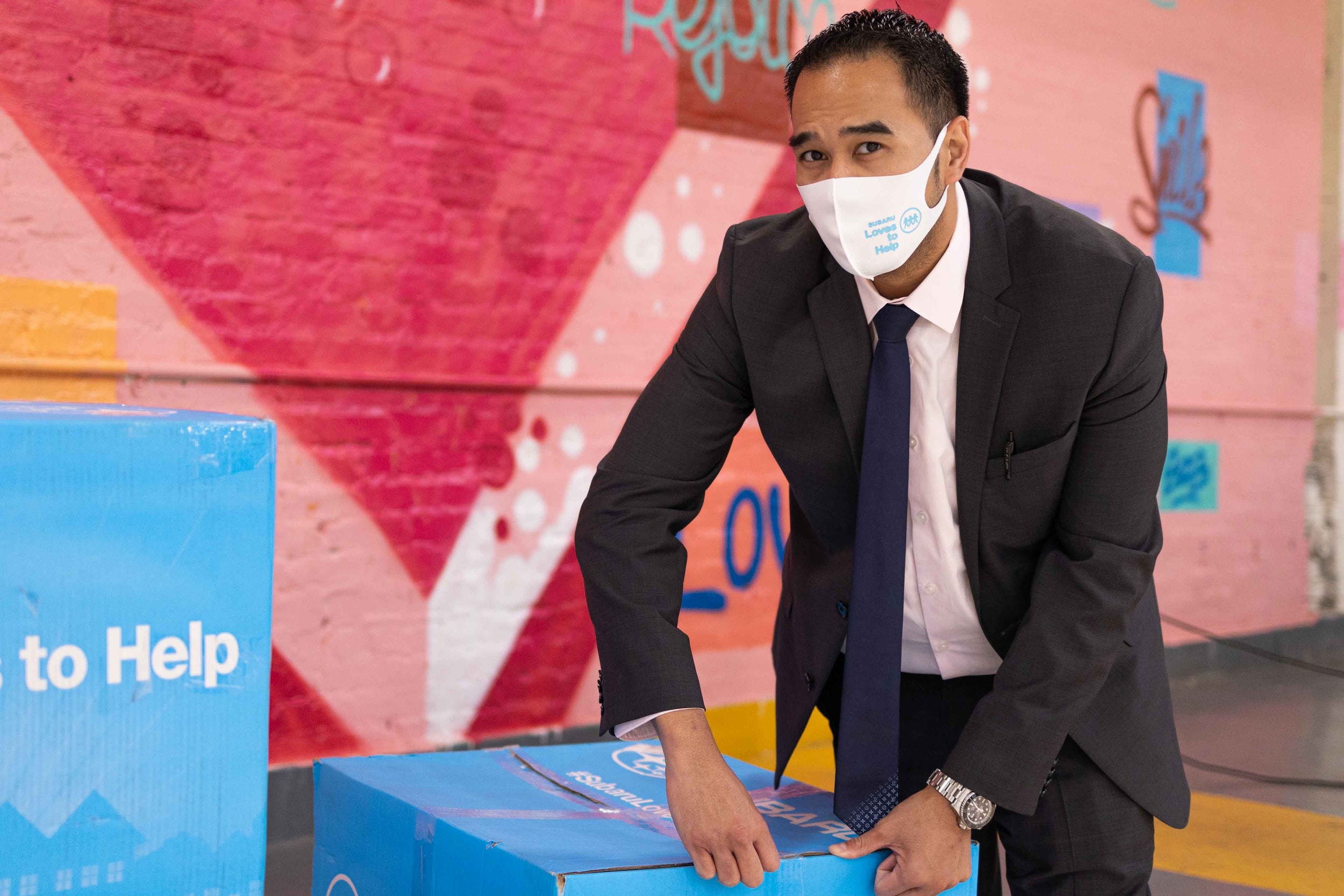 Giving comfort and warmth to those experiencing homelessness.
Imagine worrying about staying warm as the nights grow colder. For more than 500,000 Americans experiencing homelessness, this is the reality they face every night. Through our Love Promise, which is a commitment to supporting our communities, Subaru and our retailers are taking action by partnering with local homeless shelters to personally deliver water-resistant blankets and warm socks to help those in need.
Last November, as part of Subaru Loves to Help, Subaru and our retailer provided 50,000 warm blankets to homeless shelters across the country. This year, we are doing it again to bring our total donation to 100,000 blankets to help those experiencing homelessness. In addition to more blankets, we will also be donating 50,000 pairs of socks. Showing warmth and compassion for those who find themselves without a roof over their heads this season is just one of the ways we are doing even more to make a difference. In addition to blankets and socks, shelters are often in need of other items such as sneakers, boots, pants, coats, hats, and gloves. Contact your local shelter to find out what is needed in your community and how you can help.
This year, Subaru and its retailers will have donated a total of 100,000 blankets and 50,000 pairs of socks to homeless shelters nationwide. Feeding America
In April we helped donate 50 million meals‡ to Feeding America®. Now Subaru and its retailers are helping donate an additional 100 million meals.

Right now, millions of Americans are out of work and cannot access food for themselves or their families. In fact, one in four children in this country may face hunger. Subaru and our retailers donated 50 million meals when the pandemic began but the need is still so great that we are doing it again. Thanks to the Subaru Love Promise commitment to support our communities, Subaru and our retailers across the country are making a donation to help provide an additional 100 million meals to Feeding America. This action is part of Subaru's effort to help make meals available at 199 local food banks across the country. This is the Subaru Love Promise at work. Subaru. More than a car company.® ‡$1 helps provide at least 10 meals secured by Feeding America on behalf of local member food banks.

American Red Cross - Ready Platinum Program
The Subaru commitment to the Ready 365 Platinum Program enables the Red Cross to activate immediately and provide lifesaving aid across the United States, regardless of cost. In addition to providing shelter, food and care when disasters strike, the investment Subaru has made supports activities in advance of disasters, including training volunteers, securing shelter locations, stocking warehouses with relief supplies and maintaining disaster-relief vehicles.

Subaru of America provides ongoing support to the American Red Cross which this year alone has allowed the organization to serve more than 1,539,139 meals and snacks to people affected by disasters, launched more than 15 large-scale relief operations across the country and abroad and opened 365 new shelters.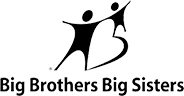 Big Brothers Big Sisters
Big Brothers Big Sisters is the nation's largest donor- and volunteer-supported mentoring network, making meaningful, monitored matches to provide children facing adversity with one-to-one mentoring that changes their lives for the better, forever.

As a 2010 Subaru Share the Love Event partner, Big Brothers Big Sisters received $676,754 in donations. These funds helped Big Brothers Big Sisters improve the lives of the nearly 600,000 children, guardians, and volunteers they serve annually.